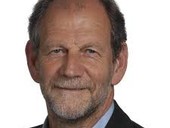 No special treatment for polluters: EU Council in Amsterdam needs to reign in emissions from aviation and shipping
Today and tomorrow EU environment and transport ministers hold a joint meeting to follow-up on the Paris Climate Conference (COP21), look at innovative solutions for green mobility and discuss the future of aviation and shipping.
Ahead of this informal meeting, the Greens in the European Parliament warn that the current proposals from both the aviation and maritime sectors to reduce their emissions fall far short of their fair share of efforts towards the global climate goals that world leaders agreed in Paris last December.
We have to face reality: Transport not only accounts for one fourth of all EU greenhouse gas emissions, but is also the only sector that has seen an increase in CO2 since 1990 (+22%). Over the same time span, emissions were reduced by 38% in industry and by 24% in housing, thanks to massive investments financed by tax payers. Without a change in our transport habits, the fight against climate change is thus doomed to fail.
The boom of air travel has been a main driver of this trend, with its emissions rising by 80%. Maritime transport has equally seen a stark increase since 1990 (+32%). For the Green Group, EU transport and environment ministers must urgently take ambitious action at the Council meeting in Amsterdam.
In mid-May the next meeting of the International Civil Aviation Organisation (ICAO) will take place in Montr辿al - Canada, focusing on the creation of a Global Market Based mechanism (GMBM) for aviation. This will be the last chance for this UN body to really act on aviation emissions. Like many environmental groups, the Greens were highly disappointed with the ICAO's last meeting in February where it agreed on a CO2 efficiency standard for new aircraft which will have no real environmental impact at all.
What is needed next month are strict and binding environmental criteria that will deliver real emissions reductions as well as clear safeguards against double-counting. Any agreement on a global market based measure will have to complement and not replace the inclusion of the aviation sector in the current European Carbon Market.
The same goes for maritime transport. The International Maritime Organisation (IMO) is also set to meet next month to discuss its ・・fair・・ contribution to climate protection. Its Marine Environment Protection Committee should come up with serious efforts, given that almost all ships still use heavy oil, a waste product of oil production. Burning this fuel without filtering it is a huge threat to both the climate and our health. The IMO must now agree on a global target and real measures to reduce shipping emissions.
The transport sector cannot continue to benefit from a totally unfair special treatment. The EU must show the lead and also remove any implicit subsidies such as fuel tax and VAT exemptions and state aid. Airlines, for instance, annually receive ・・/span>30bn in subsidies because they are exempted form energy taxes and ・・ for international flights ・・ also from VAT.
Reigning in emissions from shipping and aviation is overdue. Global targets are the only way to ensure that ambitious and effective measures are taken and that the transport sector finally delivers its fair share of efforts towards the Paris agreement 1.5属C goal.
Michael Cramer MEP
Michael Cramer is a Green MEP and is chair of the transport committee in the European Parliament. He will address the Environment and Transport council on 14th and 15th April.
Further info