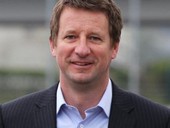 After the environment council debate on COP21 EU states must now stand up for the implications & opportunities of the Paris Agreement for Europe
Last Wednesday, the European Commission published a very disappointing assessment of the implications of the Paris Agreement reached at the UN climate negotiations in December. It seemed to ignore the deal, in which all countries in the world unanimously agreed that more effort had to be done to fight against the danger of climate change. The document contained no suggestion to strengthened the EU・・s own objective of carbon reduction in the short, medium and long term, this despite the fact that all current national pledges are leading us to a warmer world of 3属C!
Today the Environment Council public debate showed that a majority of Environment ministers (from Germany, UK, Belgium, Croatia, Austria, Sweden and some others) are actually willing to increase the EU・・s energy and climate targets to align with this historical deal.

The EU cannot afford to wait any longer and must come with a real and sensible plan that ensures that it will no longer emit any greenhouse gas emissions by 2050 and that all its energy will come from renewable energy sources. Painting Europe's current mid-term and long-term greenhouse gas emission reduction targets as adequate and ruling out the possibility of increased action is a dangerous and irresponsible move from the European Commission.
The Paris agreement sent an amazing positive signal to the world and to the business sector in particular. More and more lobby groups, industries have decided to gear their effort towards the energy transition and to abandon fossil fuels in favour of renewables. The EU should not lower the bar set last December and go to the opposite direction of history! This would be an insult to all the other parties which worked so hard towards this historical agreement and a big blow to all the hard efforts made by so many different actors in the past years, including Europeans!
If the Commission goes ahead and rules out a revision of the 2030 emission reduction target, it will undermine and undo the Paris Agreement before it is even ratified. Hopefully the next European Council on the 17th and 18th of March that will discuss the implication of the COP21 for the European Union will understand the importance of maintaining the momentum and not rule higher ambition out.
*** See the reaction of the Greens on the EU commission・・s assessment of the Paris deal for Europe here.